First rate brick repointing services in Loughton, East London and Wanstead
Here at Blake Pointing, repointing brickwork is how we make a living. Continuously trading since 1969, we have been your local brick repointing specialists for the past fifty years, delivering impeccable repointing services to our domestic customers and our commercial clients in Wanstead, East London, and right across the South East of England.
In that time, we have built up an enviable reputation for the quality of our work, the professionalism of our staff, and the expertise they bring to every job. This reputation is built largely on the recommendations of our thousands of satisfied customers across the South East region, to their friends, families, and work colleagues. We do not take these recommendations lightly, and strive to meet or exceed the expectations of each prospective customer wherever possible.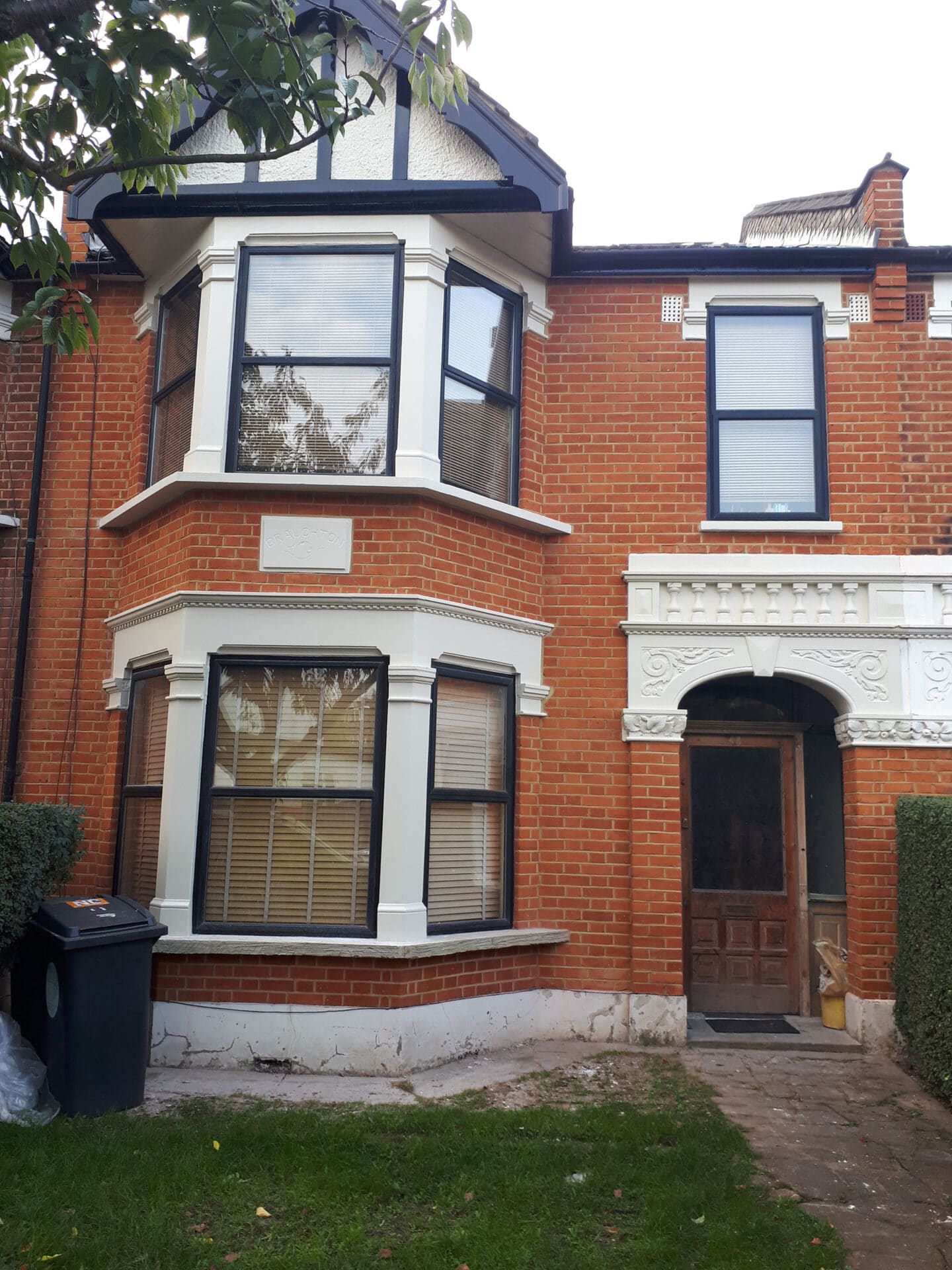 What is brick repointing?
Pointing is the technical term used by masons and those in the construction industry to describe the bonding material that joins bricks and stonework together in a building. In the early days this was often a mixture of lime, water, and some sort of aggregate such as sand. Since the early 1930s, this type of pointing was overtaken in popularity by a substance known as Ordinary Portland Cement mortar (sometimes referred to as OPC mortar). This mortar replaced the lime with cement, mixed again with water and sand to produce a malleable, hard-setting paste.
Pointing is deliberately mixed to be less durable than the surrounding stones or bricks. In the past it would have been to allow the easy dismantling of a wall, whilst leaving the valuable building materials relatively intact. These days, of course, drilling through mortar is an easy way to attach outdoor electricity cables into a property.
Because it is weaker than the surrounding bricks, coupled with the fact that the building industry did not enjoy the same high production standards as it does today, pointing often deteriorates due to exposure to the elements, or it can become damaged through some other means.
Repointing brickwork simply involves repairing or, in serious cases, replacing the original mortar with a new layer of pointing.